Get daily up-to-date School Classwork Notes, Exercises and Tests on all topics of all subjects from JSS 1 – SS 3.

Get Exam Tips, Mock Exam Questions from JSS 1 – SS 3, Past Exam Questions and Answers on WAEC and JAMB on all subjects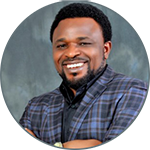 Catch up with the most excellent Nigerian Celebs, Mentors & Counsellors to give you advice or just be there for you. JUST FEEL FREE!