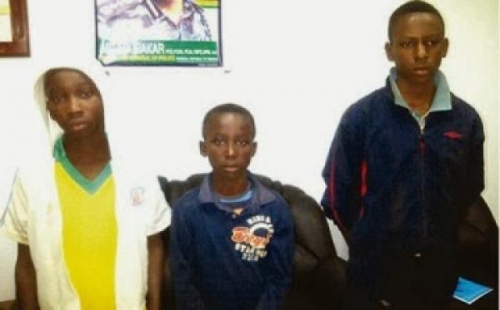 Three teenage boys have been arrested in Lagos for allegedly trying to illegally board international flights, Daily Post reports.

It was confirmed that Ukpabio Onyedikachi, 14; Lateef Popoola, 13; and Amadi Joshua, 14 were arrested at Murtala Mohammed International Airport.

According to Salahu Waheed, the Commissioner of Police of the Command, the three were aiming to get into a plane and travel out of Nigeria. But the boys claimed they were not intending to travel yet, they were just watching the airplanes.

The boys were handed over to their parents and were told that their respective state governments will see to their rehabilitation.